Articles
Kingdom Mindsets for the New Era Transformation
By Clay Nash
FORWARD
Apostle Jacquie Tyre
As we move into this New Era, it is necessary that we carefully consider some of the ways we have thought and perceived the ways of the Lord, His Kingdom, the Church (Ekklesia), and our place or role in society. Without a proper understanding of these areas, we will either miss the mark, mishandle the grace being given, or even worse, pervert what the Lord is releasing in this hour. This is not a time to simply rest on what we have known (or thought we knew) or upon the traditions of our past. Nor is it time to retreat from the opportunities, challenges or even the warfare of this New Era. Now, it is time to submit to the Lord anew with fresh passion of heart. It is time to study and apply the Word of God according to His Ways, allowing our minds to be renewed, transformed, and instructed to more fully align with the Lord our God.
It is time to embrace Kingdom Mindsets for the New Era Transformation!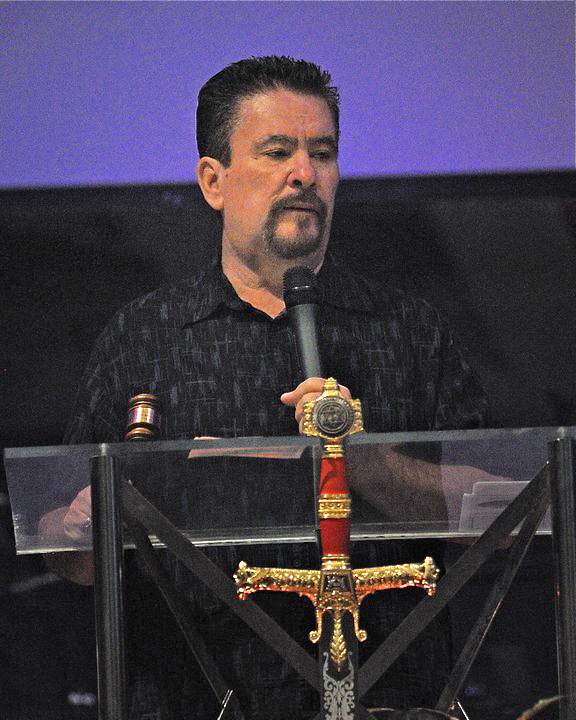 Kingdom Mindsets for the New Era Transformation
Apostle Clay Nash
Will result in a clear understanding that the ministry gifts found in Ephesians 4:11 are seen as equipping the saints for the work of the ministry. This will be in every mountain to establish Kingdom Cultures in all areas, not just for inside the walls of the church ministry.
Eph 4:10-12 He who descended is also the One who ascended far above all the heavens, that He might fill all things.) 11 And He Himself gave some to be apostles, some prophets, some evangelists, and some pastors and teachers, 12 for the equipping of the saints for the work of ministry, for the edifying of the body of Christ, NKJV
Will result in an understanding that being born again is not about going to heaven but having our eyes opened so that we finally see the Lordship of Christ over all the earth as King of Kings.
John 3:3-6 Jesus answered and said to him, "Most assuredly, I say to you, unless one is born again, he cannot see the kingdom of God." 4 Nicodemus said to Him, "How can a man be born when he is old? Can he enter a second time into his mother's womb and be born?" 5 Jesus answered, "Most assuredly, I say to you, unless one is born of water and the Spirit, he cannot enter the kingdom of God. 6 That which is born of the flesh is flesh, and that which is born of the Spirit is spirit. NKJV
Will result in a movement toward incarnation in which we not only "march for Jesus" but we "move in" for Jesus and immerse ourselves in our communities, not just our congregations. We should serve our cities with our marketplace callings as ministers of the kingdom, not just serve God on Sundays in church buildings.
John 1:14 The Word became flesh and blood, and moved into the neighborhood. We saw the glory with our own eyes, the one-of-a-kind glory, like Father, like Son, Generous inside and out, true from start to finish. THE MESSAGE
Will result in an Apostolic Ekklesia nurturing apostles of government, law, economics, and education, not just religious mountain elders which are only involved in church government, church by-laws, tithes and offerings, nurturing Sunday school teachers, and facilitating local congregational ministries.
Luke 10:1-2 Now after this the Lord appointed seventy others, and sent them in pairs ahead of Him to every city and place where He Himself was going to come.2 And He was saying to them, "The harvest is plentiful, but the laborers are few; therefore beseech the Lord of the harvest to send out laborers into His harvest. NASB

Philippians 2:14-15 Do everything readily and cheerfully-no bickering, no second-guessing allowed! Go out into the world uncorrupted, a breath of fresh air in this squalid and polluted society. Provide people with a glimpse of good living and of the living God. The Message
Will result in an understanding and view of Jesus as the King of the earth, not just as the Head of the Body of Christ. Jesus is King of kings and Lord of lords, and the whole earth belongs to Him.
Psalm 24:1 The earth is the LORD'S, and all it contains, The world, and those who dwell in it. NASB
Psalm 47:7 For God is the King of all the earth; Sing praises with a skillful psalm. NASB
Will result in an understanding that the church is not the totality of the kingdom but is the primary agent of the kingdom as salt and light sent into all the world.
Luke 4:43 But He said to them, "I must preach the kingdom of God to the other cities also, for I was sent for this purpose." NASB

Matthew 16:18 I also say to you that you are Peter, and upon this rock I will build My church; and the gates of Hades will not overpower it. NASB

Matthew 5:13-16 "Let me tell you why you are here. You're here to be salt-seasoning that brings out the God-flavors of this earth. If you lose your saltiness, how will people taste godliness? You've lost your usefulness and will end up in the garbage. 14-16"Here's another way to put it: You're here to be light, bringing out the God-colors in the world. God is not a secret to be kept. We're going public with this, as public as a city on a hill. If I make you light-bearers, you don't think I'm going to hide you under a bucket, do you? I'm putting you on a light stand. Now that I've put you there on a hilltop, on a light stand-shine! Keep open house; be generous with your lives. By opening up to others, you'll prompt people to open up with God, this generous Father in heaven. The Message
Will result in an understanding of John 3:16 as not just God loving individual sinners but sending His Son to redeem the created order. (The word "world" in the Greek is "cosmos" which is the systems of the created order.) Thus, God wants us as His kingdom people to apply the Bible to economics and public policy, not just to prayer and the fruit of the Spirit.
John 3:16-17 "This is how much God loved the world: He gave his Son, his one and only Son. And this is why: so that no one need be destroyed; by believing in him, anyone can have a whole and lasting life. God didn't go to all the trouble of sending his Son merely to point an accusing finger, telling the world how bad it was. He came to help, to put the world right again." The Message
Will result in a shift from a platonic/dualistic approach to life, in which we erroneously believe that God only values spiritual things, to a holistic approach in which we value the material world as well. John 1:14: The Word became flesh, thus flesh is not evil.
John 1:14 And the Word became flesh and dwelt among us, and we beheld His glory, the glory as of the only begotten of the Father, full of grace and truth. NASB
Psalm 104:24 What a wildly wonderful world, God! You made it all, with Wisdom at your side, made earth overflow with your wonderful creations. The Message
In trying times it is important that we align - or realign - our words (both spoken and written), our thoughts, and our beliefs to line up with the Word of God. When things gets tough we must guard our hearts from agreeing with anything that is contrary to what God has spoken in His Word and prophetically. This article provides some solid Biblical truths to help us align with God during trying times.
The Lord is rekindling an awakening of the Spirit of Intercession in the Body through the telling of the old, old stories of His displaying the love, mercy, grace and power of Christ throughout the ages. We have entered into a season to "recover" all that has been lost, stolen, or left behind in our families, communities and nations. It is time for a fresh fire to burn within the people of God today with a passionate desperation for the promises of the Lord to come forth in power. Read, rehearse, pray, and share the stories of old believing that our God will yet do it again in our day.
The Lord began to speak about His weaving of a tapestry in these days that will reveal the Glory of the Lord as we come together from various streams in humility to seek His face and do His will. The tapestry He is weaving is glorious. . .
Back To Archives