Calendar: : Social Media Bootcamp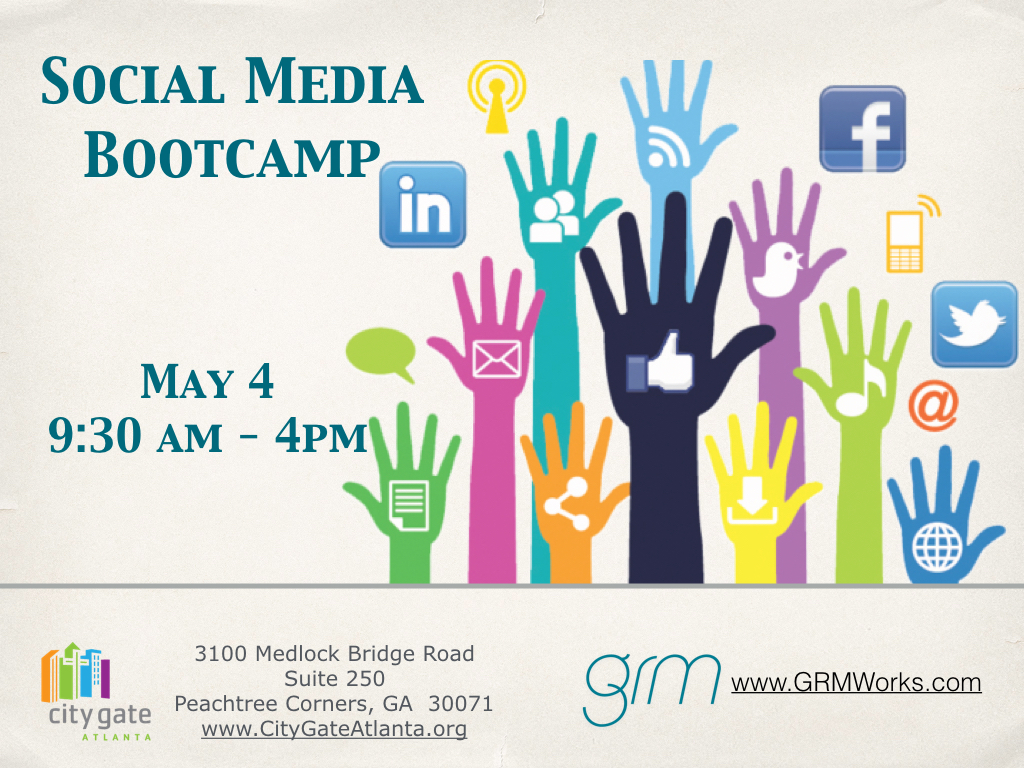 The One-Day Social Media Business Boot Camp
Approach Social Media Confidently! Feel a little confused or unsure exactly how to jump into the digital marketing world? Not sure if it really makes sense for you? If you've been considering how to better apply social media and online marketing in your business or career, this is the one seminar you don't want to miss!
The One-Day Social Media Business Boot Camp is a collaborative effort between the Department of Advertising and Public Relations in the Grady College of Journalism and Mass Communications at University of Georgia and GRM.
This is a full day hands-on course that will include instruction and interactive exercises to reinforce the information you will learn. Through lecture, real-world examples and discussion, class participants will have a well-rounded understanding of how social media marketing can be effectively used for businesses, for your job, even for your own career advancement.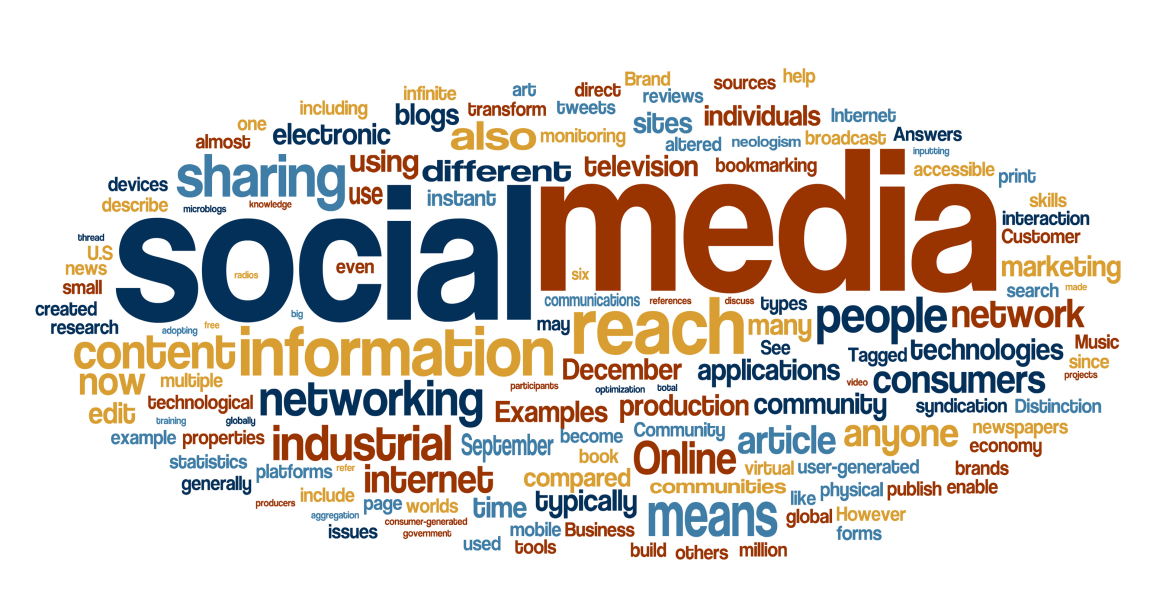 At The One-Day Social Media Business Boot Camp, you'll learn …
Why understanding how to utilize social media is valuable to you, regardless of your functional area.
How social media has changed the way businesses and customers interact — and the way customers make their buying decisions.
What are the priority steps and resources needed to make social media "connect" for your business.
How to define your strategy and create your plan before taking the plunge into social media.
How to get organizational "buy in" to a collaborative social media program.
Best practices for getting maximum benefits from blogs and leading social networking sites.
New tools and new ways to grow your business you may not have thought of.
How to assess and measure the impact of social media activities.
And much more!
Do you consider social media as being right for some people … or businesses and not for others? Question whether businesses are really making money using social media? Is our business too late to still get in on the action?
Some facts to consider:
Referral is the surest way to long-term profitability as a business.

Social media is the lowest cost media available.

Time spent with online media has now supplanted television on a daily basis.
To not give careful consideration on how to best engage social media in your business … or career … is simply putting yourself at a competitive disadvantage. This seminar will give you the steps and confidence to jump into the social media arena.
Bootcamp Syllabus:
Social Media Fundamentals
Obtain an understanding of Integrated Marketing Communications and its role in the marketing mix.

Understand of the impact social media can have on your brand or service.

Know the history of social media campaigns and their role in modern marketing.

Identify the basic legal and ethical concerns regarding the use of social media by businesses and companies.
Social Media Tools and Analytics
Understand how to use a variety of social media platforms.

Identify the various administration and analytic tools.

Assess, measure and report the performance and success of social media campaigns to non-social media savvy associates.
Putting Social Media to Action for You
Evaluate social media campaigns and promotions.

Create a sample social media campaign for a mystery brand.

Build an outline that will work for your brand.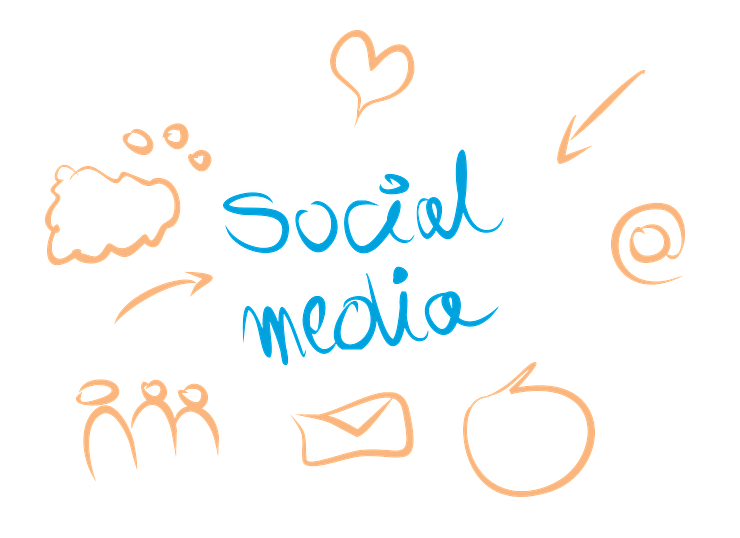 This One-Day Bootcamp is Critical for:
Marketing and sales managers who are seeking to better understand how to integrate social media and digital marketing into their programs and desire to learn successful strategies to grow their businesses.
Recent grads and young professionals who desire to confidently take on social and digital media as an additional responsibility or professional skill.
Small business leaders seeking validation of how successful marketers think about and employ digital strategies and how to correctly budget, measure and select resources for optimal online marketing performance.
Bootcamp Creators
The One-Day Social Media Business Boot Camp was created as a collaborative effort between the Department of Advertising and Public Relations in the Grady College of Journalism and Mass Communications at the University of Georgia and GRM.
Seminar instructor:
April Voris: Partner and Chief Zealotry Officer of GRM ….
April is a founding partner of GRM and oversees all creative execution. Prior to GRM, she was director of client services for Cole Henderson Drake, a renowned southeast creative ad agency.
April was named Creativity Atlanta's "Young Advertising Professional of the Year" and has led the team on several national awards, including an EFFIE for top real estate campaign. Recently, she won a southeast regional EMMY as executive producer for top nonprofit television commercial.
She is a graduate of the University of Alabama and is a past board president of CURE Childhood Cancer.
Bootcamp Dates and Details
CityGate Atlanta has booked the Bootcamp for our friends and conference attendees.
Date for the Social Media Bootcamp is Thursday, May 4.
The class is limited to 50 participants to ensure personalized learning.
Class is 9:30am to 4:00pm. Lunch is provided, along with a break to check emails or make calls.
You are encouraged to bring a wireless laptop computer or tablet as real-time applications and examples will be explored.
The One-Day Social Media Business Boot Camp price is normally $299.
CityGate has negotiated a special rate of $99 for this one-day event. Advance reservations are required to ensure this rate and your place. (Price will be $129 after April 24, 2017).
Register by clicking the link below, or by contacting us at citygateatlanta2011@gmail.com.
We look forward to having you join us for this strategic opportunity.