Calendar: : Dutch Sheets Ministering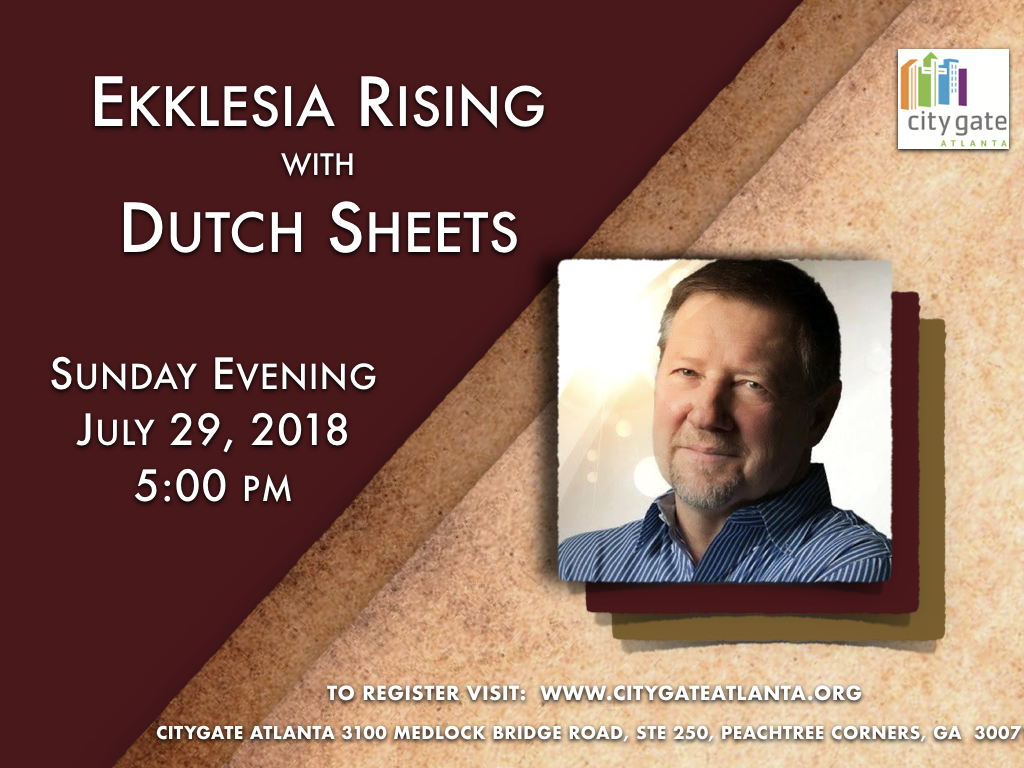 No Charge but registration is required to secure your seat.
Dutch Sheets is an internationally recognized author, gifted teacher, and conference speaker. He travels extensively, challenging believers for passionate prayer and societal reformation. Seeing America experience a sweeping revival and return to its Godly heritage is Dutch's greatest passion. He is a messenger of hope for America, encouraging believers to contend for awakening. Dutch has written over 23 books, many of which have been translated into over 30 languages. His international bestseller, Intercessory Prayer, has sold over 1 million copies worldwide. Dutch's newest book, The Way Back, was released in November 2016. Dutch has pastored, taught in several colleges and seminaries, and served on the board of directors of numerous organizations. He is fondly known to many as Papa Dutch. Treasuring time spent with their family and grandchildren. Dutch and Ceci, his wife of 39 years, enjoy quiet walks in the woods, reading, and playing a little golf. They reside at the base of the beautiful Rocky Mountains.
Dutch Sheets Ministries is an apostolic, prophetic and teaching ministry that is used to empower Christians throughout American and the world. Dutch is known for his apostolic and prophetic anointing and gifted teaching, cutting through challenging beliefs bringing revelation and alignment to many believers. He is also a gifted writer, using this method of communication to teach different topics, primarily on prayer and spiritual authority. DSM strives to give hope to the hopeless and provide solid teaching tools so that believers can move forward, growing in their personal relationship with Jesus as well as leading Bible studies, congregations, Bible classes, and other leadership groups. We do this through our CD/DVD teachings, books, written teachings, digital app, live seminars and speaking engagements. We desire to teach the Christian believer to be strong in their faith and also equip them to teach others. Dutch Sheets Ministries' primarily desire is to empower believers for a Third Great Awakening.